Ingredients for 4 people:
400 g of broad beans
Water
one glass extravirgin olive oil
Leave the beans to soak in cold water for at least 12 hours. Rinse them and put them on a high heat in a pan with cold water until covering them, removing the foam that will form with the boil. Cook over a low flame for at least an hour and a half, stirring frequently until a puree is formed which can be made even more creamy by sieving it. Add the salt and the oil and mix vigorously for a few minutes.
To eat with:
Fried peppers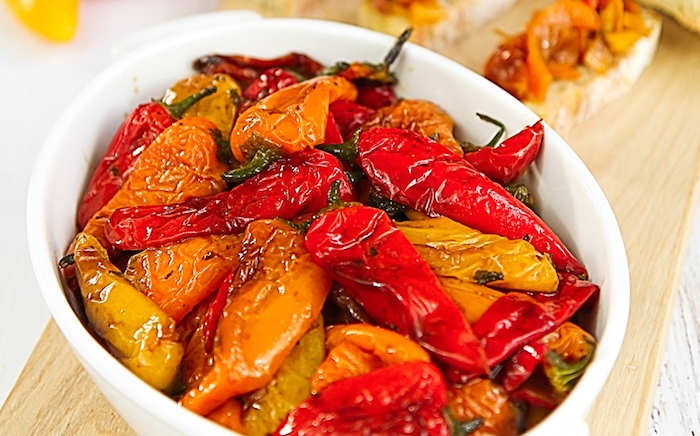 Ingredients for 4 people:
1 kg of green peppers (cornaletti)
Seed oil
Salt
Clean the peppers with a cloth and fry them in plenty of hot oil. Adjust with salt
or:
Stewed cime di rape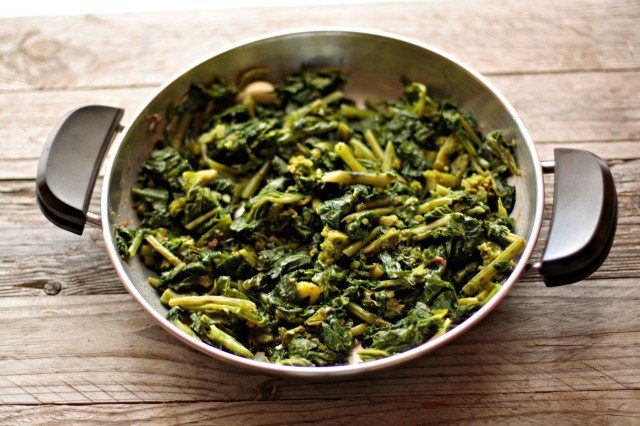 Ingredients for 4 people:
2 kg of cime di rape
chili pepper
a leaf of laurel
2 or 3 garlic cloves
half glass of red wine
half glass of extravirgin olive oil
Salt
Clean the turnips removing the hardest leaves and, after washing them, drain a little and put them in a large pan with high sides. Cover and cook for about 10 minutes on medium heat, add oil, chilli pepper, bay leaf and garlic, continue cooking over low heat. During cooking it is preferable not to mix to avoid undoing the turnips but to shake the pan after removing it from the flame. Add salt before all the cooking water has been absorbed. After 5 minutes, raise the flame, let all the water absorb and pour the wine. Allow to evaporate and when the turnips start to stick to the bottom of the pan, turn off the heat and cover the pan. Serve the warm dish